TWO NEW BOOKS HAVE JUST BEEN PUBLISHED. ONE CONTAINS 82 PAGES AND 92 IMAGES OF SOME OF MY FAVORITE PASTEL PAINTINGS I HAVE CREATED OVER THE YEARS. IF YOU GO TO THE SECTION TITLED "BOOKS-WORKSHOPS-CRITIQUES", I WILL GIVE MORE INFORMATION.
THE OTHER BOOK CONCERNS DESIGN AND COMPOSITION. I TALK ABOUT EACH ONE AND SHOW YOU HOW THEY ARE USED TO CREATE EVEN BETTER PAINTINGS.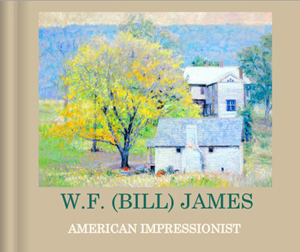 "I am pleased to be able to have the opportunity to see and comment on the work of a marvelous artist - Bill James. I have long admired his great skill in drawing and painting. Bill's subjects, landscapes, figures, and drawings are all produced with great technical skill and personal meaning. An outstanding artist."
Daniel E. Greene
"I've noticed your work over the years and have seen it progress beyond techniques. You bring something to the work that is a bit more than your articulated goals."
Burt Silverman
"Bill James is a versatile artist working in pastel, watercolor, and oil. His paintings are well compossed with a fine sense of color."
Everette Raymond Kinstler
"Excelling in both watercolor and pastel, Bill's paintings are reminiscent of the works of the great masters of the 19th century. Yet, some of his paintings are infused with social comment. Meet an artist guided by a sense of empathy with his fellow man."
Laurent Benoist - Editor of The Art of Watercolor - France
"Surprising humility of these teachers, who enjoy a high emotional intelligence. The fascinating thing is that for Bill, all the credit lies in 'creating a pleasant color scheme' - like the picture I had painted the landscape itself. What a wonderful lesson! To me of course, I love his work. I who should thank you, my master, by your work and Lordship!"
Miguel de Montoro - Italian oil painter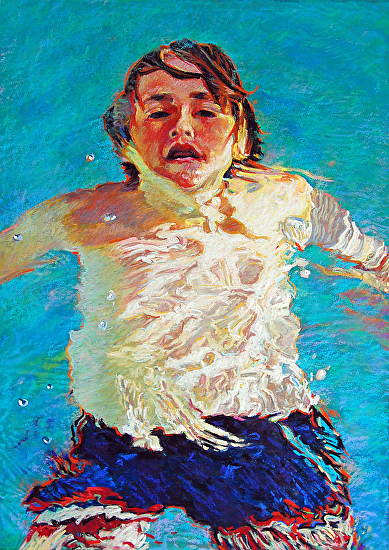 WAS PRESENTED WITH THE TITLE OF "MASTER-PASTELIST" BY THE PASTEL SOCIETY OF AMERICA, THE TITLE OF "DOLPHIN FELLOW" BY THE AMERICAN WATERCOLOR SOCIETY, AND "LIFE MEMBER" BY THE SOUTHERN WATERCOLOR SOCIETY
SIGNATURE MEMBER OF THE TRANSPARENT WATERCOLOR SOCIETY AND THE NATIONAL WATERCOLOR SOCIETY
MEMBER OF EIGHT NATIONAL FINE ART SOCIETIES INCLUDING THE OIL PAINTERS OF AMERICA
WROTE AN ART COLUMN FOR INTERNATIONAL ARTIST MAGAZINE FOR THREE YEARS