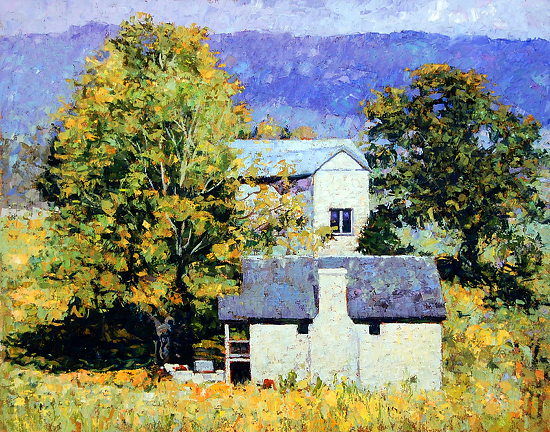 With all the varied opinions most judges have when you are showing art, the most important thing to remember is to always be yourself. You have your own personal style and technique which you use to create your paintings and certain genre you try to depict. The worst thing you can do is to change any of that because the judge for any particular show paints differently than you do and depicts subject matter you have never painted. Yes, some judges may look for subject matter that they paint when selecting paintings for a show or giving out awards, but they also want show the art society that hired them and all the artists in that show that they are not prejudiced in doing so. Therefore, most judges will look for a cross section of art depicting many different subjects and ways of painting them, such as realistic, impressionistic, or abstract.
Also, most judges will know if you are trying to enter a painting into a particular show depicting the exact same subject matter that they paint. The thinking here is that if an artists does that, there will be more of a chance of being selected and possible winning an award. This theory usually backfires! Yes, the judge will probably like looking at the painting, however, whether or not it is the case, they will assume that you are seeking a little help in being selected. I remember reading a quote from the great master Claude Monet once when he was looking at a painting of one of his students. He asked the student, "Do you really see your subject that way". The student said "Yes", to which Monet replied. "No you don't - that's the way I see it". What Monet was trying to say was that he had his own vision of what he wanted to say in his paintings, so the student should find his or her own.
Another thing to consider when entering your paintings into a society show is the art discipline the judge paints with - is it realism or abstract. In most cases, it doesn't matter. All judges for any show try to pick a cross section of styles and techniques, and all different kinds of genre. In other words, they will all know that in order to put together an impartial show of the best quality work, the correct procedure would be to have both landscapes and figurative work painted realistically along with abstracts. This would give the society involved a well rounded show - something to be proud of.
The last thing to consider is just what painting to enter. If you have several you consider to be of good quality, go with your instincts on what you think the judge would enjoy seeing. You can always enter the other painting into a different art annual at another time. Next, make sure you follow what the society show people tell you to do in their prospectus. They get upset if you don't and it could lead to you being rejected, even before a judge looks at the image of your entry. Besides, it's always nice to show that you are professional and can follow directions.
Lastly, if you are lucky enough to be selected for a show, try to learn something from the experience. When the show catalog comes to you in the mail, look at the other paintings in the show and see how you compare to the other paintings selected for the show.This will teach you to improve your paintings in the future and help you to decide on what to enter the next time. Also, when the art show you are in is over and the awards have been handed out, you can try to contact the judge and ask that person for a critique of your painting. This is especially helpful if you didn't win any of the awards. All of us have been in that situation before. However, when talking to that person, the rule to follow is to never question a judges decision - just ask for advice. You may disagree with what some of the selections were for awards, but remember, it's simply the judge's opinion. It does not mean that your painting was awful! If you didn't win any of the awards and feel that it still has the quality of a good painting, enter it again into another show. The results will most likely be different. Good luck!